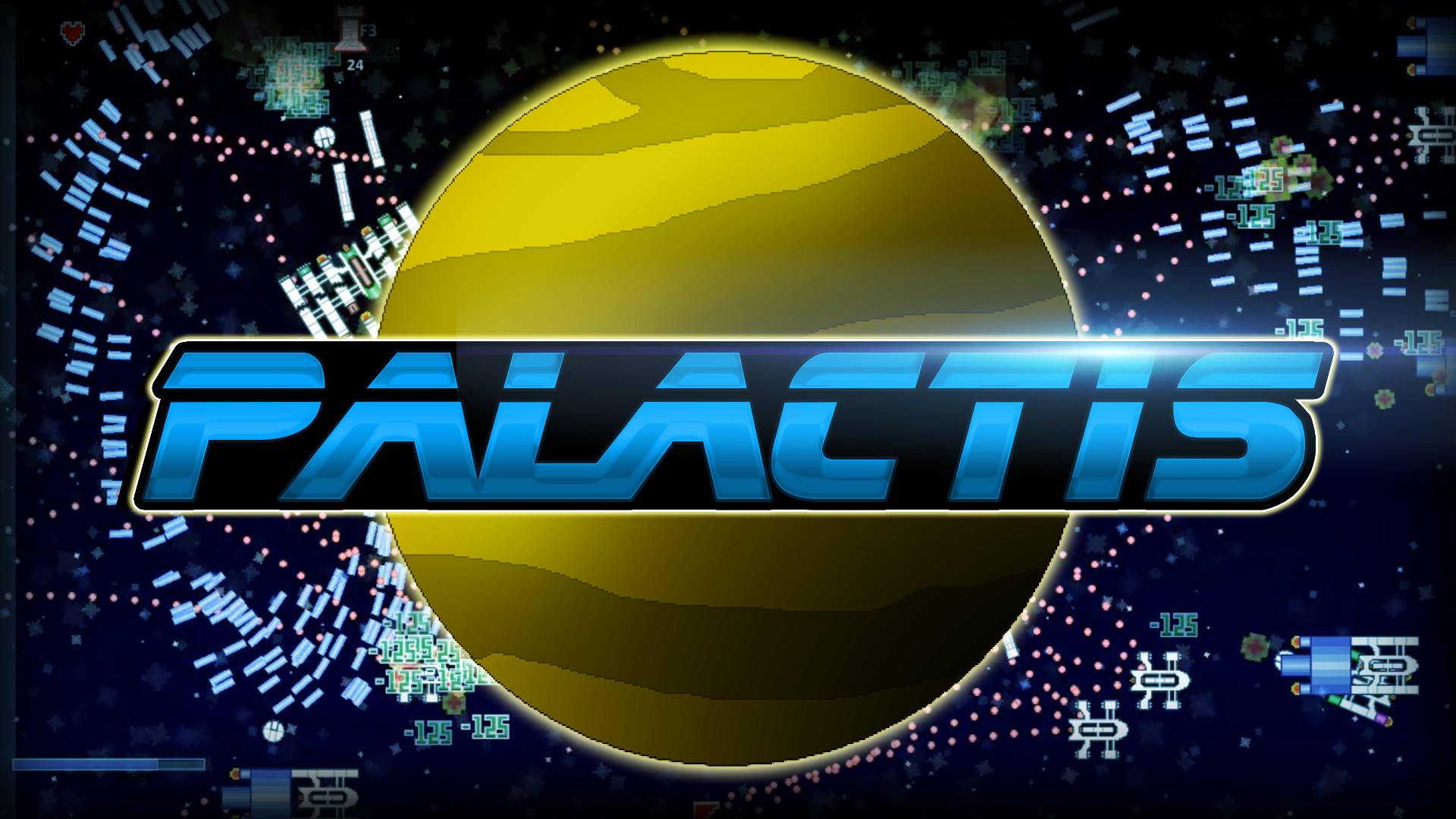 Palactis
A downloadable game for Windows
DESCRIPCIÓN EN ESPAÑOL (English description is next to this one)
ENGLISH DESCRIPTION (La descripción en español está al lado de esta)


En el año 2834, la tierra, que se está deteriorando, inicia una guerra contra Palactis, un planeta amarillo y habitable. Al rededor de 100 habitantes de ambos planetas son enviados a batallar en el espacio, y un gran porcentaje de ellos muere. Tú, que eres encarcelado por matar a una persona, eres enviado a batallar en el año 2835, y tu misión es alcanzar Palactis y apoderarte del planeta.
¡Avanza por el espacio y destruye naves que pueden alcanzar los 15km²! ¿Serás capaz de sobrevivir? ¡Desbloquea los 10 finales del juego!

Historial de versiones:

1.0:
- Ya es posible jugar

1.02:
- Se agregaron nuevos efectos, junto con sus opciones para activar o desactivar en las opciones del juego.
- Se corrigió un error que hacía que se perdieran los datos de los finales desbloqueados.
- Se corrigió un error que impedía que el jefe 7 definitivo hiciera daño con los láseres de sus portales en su tercera fase.

In 2834, the Earth, wich is deteriorating, starts a war against Palactis, a yellow and habitable planet. About 100 habitants of both planets are sent to battle in the space, and a big percentage of them die. You, who are jailed for killing a person, are sent to the battle in 2835, and your mission is to reach Palactis and seize the planet.
Advance through the space and destroy ships that can reach the 15km²! Will you be able to survive? Unlock the 10 game endings!

Versions historial:

1.0:
- It's possible to play.

1.02:
New effects were added, with their options to activate or deactivate in the game options.
- An error that caused the unlocked endings data get lost was fixed.
- An error that caused the boss 7 definitive make damage with its lasers' portals in its third phase was fixed.



Install instructions
INSTRUCCIONES DE DESCARGA (English next to this)
DOWNLOAD INSTRUCTIONS (Español al lado de esto)
- Descargar el instalador.

- Leer y aceptar terminos y condiciones (Están en inglés, puedes traducirlos). Click en "I Agree".

- Elegir si crear un acceso directo en el menú de inicio y crear un acceso directo en el escritorio. Click en "Next >".

- NO cambiar el directorio en el que se instalará el programa. Click en "Next >".

- Click en "Install" y esperar a que el programa se instale.

- Click en "Finish".

- ¡Jugar!

- Download the installer.

- Read and accept the terms and conditions. Click on "I Agree".

-Choose whether creating a start menu shortcut and creating a desktop shortcut. Click on "Next >".

-

DON'T change the directory in which the program will be installed. Click on "Next >".

- Click on "install" and wait until the program is installed.

- Click on "Finish"

- Play!